At Harbor View Eye Care you will find a caring team of professionals dedicated to providing high quality personalized eye care for the whole family. We value our patient relationships and strive to improve your quality of life and vision wellness through uncompromised service and state-of-the-art technology. The doctors and their staff are a close-working team dedicated to meeting your vision care needs.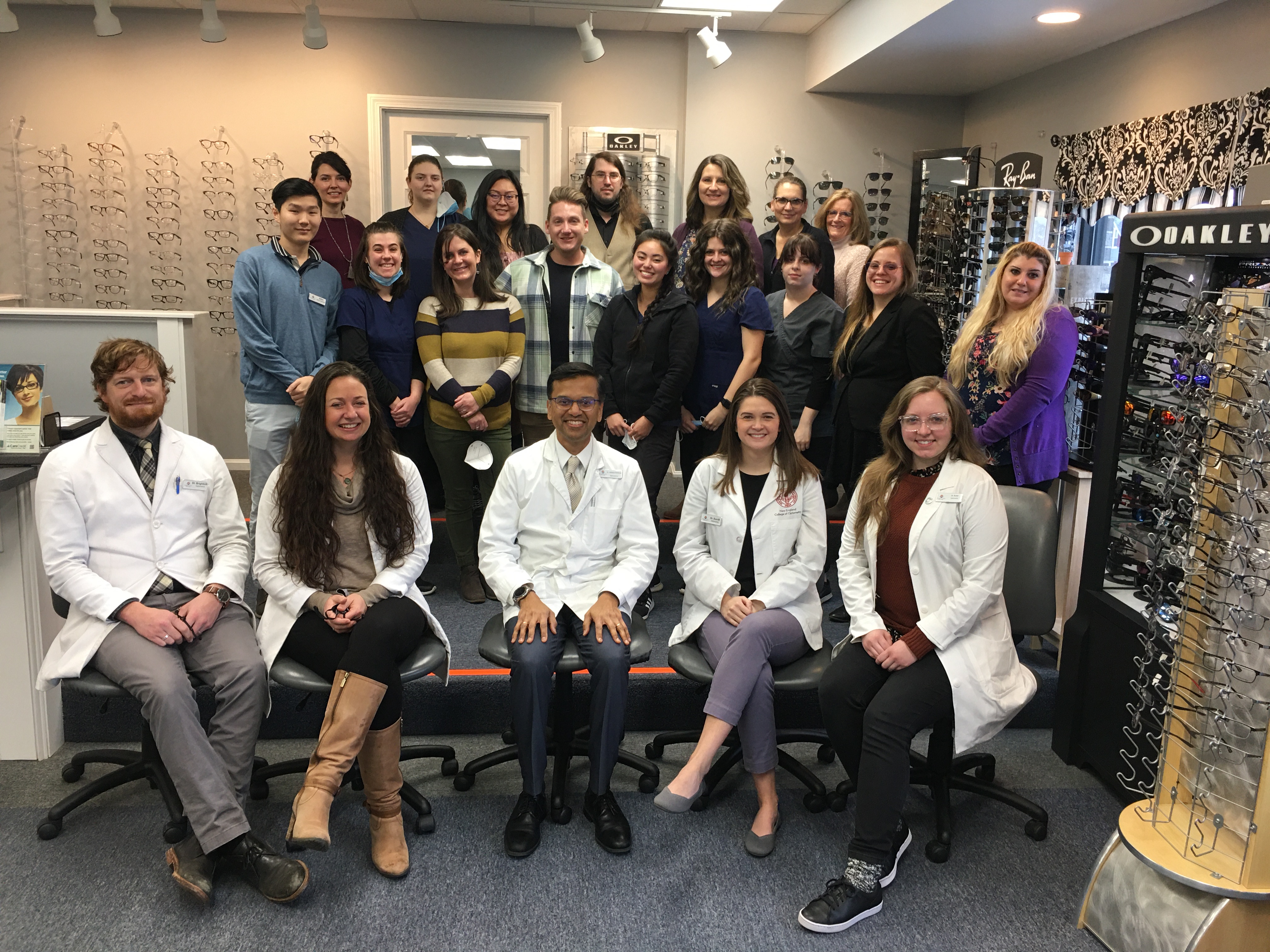 Bouranee, Boutavee, Matthew and Zane are our friendly front desk receptionists. Our technicians, Erica, Megan, Kara, Andrea, Jaime, Sam and Vivianne work with the latest and greatest technologies to best assess the health of your eyes before you see Dr. Krithivas (Dr. K), Dr. Brightbill, Dr. Crozier-Fitzgerald (Dr. C.F.), Dr. Burrill, or Dr. Butler, our highly-skilled optometrists. They will complete the exam by inspecting your eyes, discussing eye care options, and answering any questions. Our skilled opticians, Kat, Justin, Rachel, Geoffrey and Jessica are more than happy to assist you with any glasses repairs or adjustments. Joanna and Tiffany, our billing specialists, check all insurance prior to patients coming in for all appointments. John and Taylor are our office administrators who work hard behind the scenes to keep our office up and running! Our accounts payable manager, Terry, is always here to help with any questions you may have.
We also provide Vision Therapy here at Harbor View. Our vision therapists, Jenna and Tammy, work with patients of all ages for half hour sessions each week to help improve visual skill. Feel free to go to the Vision Therapy page under the 'Services We Provide' tab to learn more about Vision Therapy! When you visit our office, our goal is that you will leave completely satisfied and confident with our doctors, staff and services!
If you have any questions please feel free to contact us at (207)799-3031.